Sara Romei
My passion is to help people discover their true potential.
I have been working in my own practice since 2010. Over the years, my professionalism, competence, experience and intuition have grown and today, combined with the heart and joy, shape my work as a coach and trainer.
I am a coach out of pure joy. I work for individuals as well as for companies.
Everything I offer, I had done primarily for myself and my own development. The methods I use have brought about enormous developments that were unimaginable in advance and I am grateful that I am able to pass on so much of it today.
My catchment area
I live and work in the canton of Aargau, Switzerland. Thanks to Zoom, my field of work extends far beyond Switzerland. I work in German, Spanish and English. On request also in Italian and French.

My personal experience and what my work is really about
In 2018, I unexpectedly had a profound personal experience that turned my whole life upside down and changed my work a lot. Through a spontaneous awakening, I experienced the state of all-encompassing love and unity. However, after several months in this state, I gradually began to fall out of it again. Despite great efforts to maintain this condition, I arrived back in my "normal" life, and yet nothing was the same as before. I hit a hard and cold ground. Many old habits and compromises suddenly seemed unacceptable to me and Isaw what was happening in my life. everything was not in harmony and what I needed to change. On the This was followed by a great crisis, felt the complete separation from the divine origin, combined with great pain – the so-called dark night of the soul. It was a time of intense clarification and inner work and in retrospect the most instructive time of my life. So An ever clearer path arose back to myself, towards the unconditional love that we really are ourselves.
Looking back, I gratefully see the miracle and the great happiness that this intense path has prepared for me. So I have learned to let go, to accept, to follow my heart more and more, to stand by myself and to live in mindfulness and devotion. I have realized that by the unconditional self-acceptance of everything I need is always there and everything can be created. It creates itself, so to speak, because what we have on the inside also enters our lives on the outside – and this effortlessly and often to my surprise.
So every fight and every "must" is a fight against yourself and it doesn't have to be. So much more is possible.
These experiences have contributed to the fact that many of my customers have also been able to make interesting developments. Check out the testimonials. Check out the

testimonials

.
Are you looking for your true potential and have even smaller and bigger challenges to overcome along the way? – Then you are right with me!
Contact me for an
appointment.
absprache.
I would be happy to offer a free telephone preliminary interview.
Personal Coaching with Ludmilla Rudat & Roland Heine, Network Enlightenment, Berlin (2020-2022)
7 Steps to Let Go and Develop Personality, Dipl. Psych. Christian Meyer, Berlin (2020)
Cert. Ascension Coach, Relationship Coach, TF Universe, Canada (2020)
Erdenengel-Coach after Sigrun Ender, Bayern (2020)
Regression therapist, Gref Akademie, Klagenfurth (2018-2019)
Journey Mastery, Brandon Bays, UK (2017/2020)
Quantum Leap Program, T. Harv Eker, Success Resources, UK (2014-2016)
Unleash The Power Within, Tony Robbins, London (2016)
Enlighted Warrior Training, (Mentaltraining) Success Resources, Malaysia (2015)
Train The Trainer, Blair Singer, Success Resources, Poland (2015)
Enneagram Masterclass, Kevin Billett, UK (2014-2016)
Exam expert for tech. Merchants (since 2014)
Accr. Journey Practitioner, with 46 case studies delivered, Brandon Bays, UK (2012)
Eidg. dipl. Trainer /Adult Educator (2012)
AD(H)S-Coach, ADS-Learning Workshop, Petra Halbig, Nuremberg (2011)
Dipl. Children's and Youth Coach ECA (2011)
Dipl. Mental trainer HLS (2010)
Cert. Integral Coach ECA (2009)
Executive Master Human Resources Management (FHNW, 2006)
Business Economics FH (EHL, Lausanne, 2001)
Eidg. Matura (1996)
In addition, there are numerous further training courses of the Journey method as well as further courses and seminars in the field of personality development.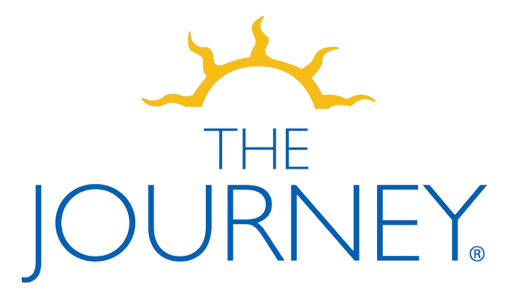 Join my happy readers
and subscribe to my newsletter now!